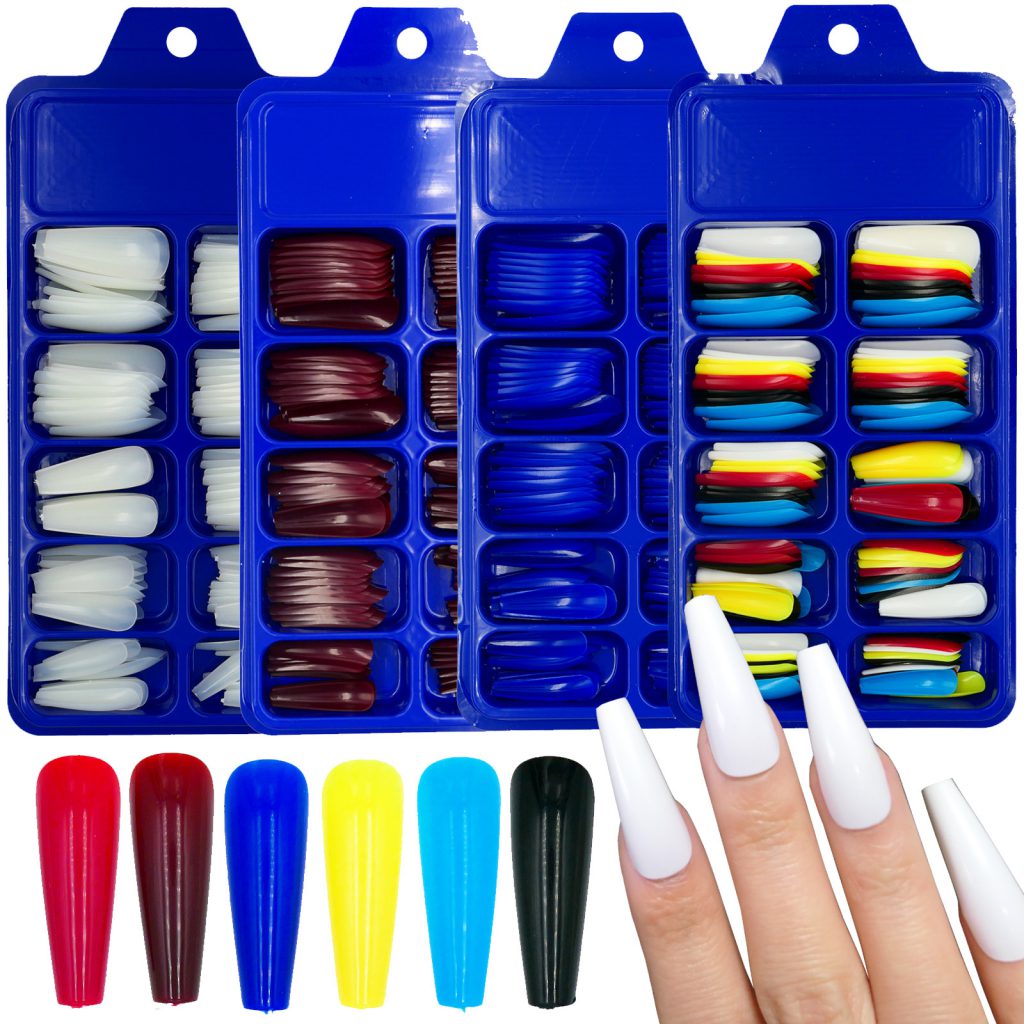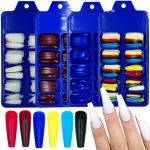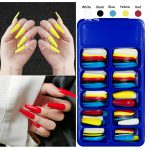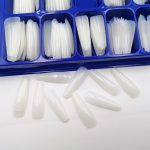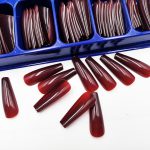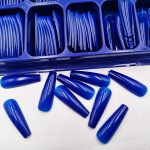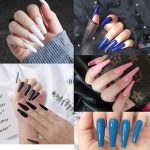 AddFavor 400pcs Long Coffin Press on Nails Ballerina Fake Nail Tips Full Cover Acrylic False Nails for Women Girls Nail Art DIY Decoration (Multi-colored)
$39.99
4 Colors Ballerina Fake Nail Kit (Full cover nails)
False nails with soft box
Material: ABS (no smell and no toxic)
Shape: Full cover Coffin Nails
Quantity: 4 boxes, total 400pcs.
Color: natural, red, blue, white, black, brown
Here is the size details length(in)*width(in)
NO.0:1.26 inch *0.55 inch; NO.1:1.26 inch *0.51 inch;
NO.2:1.22 inch *0.47 inch; NO.3:1.18 inch *0.45 inch;
NO.4:1.14 inch *0.43 inch; NO.5:1.14 inch *0.39 inch;
NO.6:1.14 inch *0.35 inch; NO.7:1.06 inch *0.35 inch;
NO.8: 1.06 inch *0.27 inch; NO.9:1.02 inch * 0.27 inch;
Can add nail art decorations on the nails and design your own style and pattern
How to use:
1. File the sides and cuticle area for an accurate fit with manicure stick;
2. Clean nails of any polish oil with acetone-based polish remover;
3. Select the correct size nails for each finger;
4. Apply glue to nails;
5. Apply thin layer of glue to nails;
6. Starting at cuticle, press on & hold for 5 seconds;
7. File and shape your new nails if needed.
Description
Fake Nail Kit Including: 4 boxes colored glossy false nail, our Press on Nail are made of high quality ABS material, which is thick and sturdy enough, will not easy bend, enough quantity and assorted colors for you to create your own nail art

Colored Acrylic Nail Tips: total 400pcs tips, 100pcs/boxes, have 10 different sizes (0-9) for different fingers, 10 tips for each size.So they're easy to keep track of, and convenient to choose the suitable size that fits your every finger

Classic Color and French Style: natural, red, blue, white, black, brown, these colors are perfect all year round.You also can paint with colorful polish or use with glitter, powder, sequins and other nail accessories, idea to create your own nail idea

Easy to Use: after clean your natural nails, you can press nail tips on your nail with glue or adhesive tabs, will get salon effect in few seconds(this set no nail glue and adhesive tabs without including). Also you can file or cutter nail tips if needed

Fantastic Gift: these ballerina coffin false nails suitable for professional nail technician on nail salon and DIY nails at home. It is a beautiful gift for women, girls, teens, your wife, girlfriend, mother or girlfriend. Can be used on wedding, promotion, dating, suitable for Halloween, Christmas ,Valentine's Day and other festival